WANNA PLAY?
Adam Bobrow - our brand ambassador
Table tennis entertainer, ITTF presenter and trick shot specialist. Almost every table tennis player knows the Youtuber Adam Bobrow. Find out more about our brand ambassador here.
Born and raised in the suburbs of Los Angeles, California, Adam discovered his talent for the stage early on, whether as a rapper, magician or ninja turtle. In terms of sport, Adam was enthusiastic about table tennis being introduced by his father at an early age. He used to play with Adam in the driveway after school. Adam, just 13 years old, breaks his father's bat in high spirits. Feeling guilty, he buys him a new bat, the most expensive the shop has to offer. With this racket, Bobrow senior introduces young Adam into the world of spin - a real game changer and the initial spark for Adam's TT career. Adam soon combined his second passion - comedy and moderation - with table tennis. Adam is building his YouTube channel to reach even more people with his way of playing. Today he has more than 100 million visitors on his channel. He is also a sought-after moderator and speaker at top events around the world.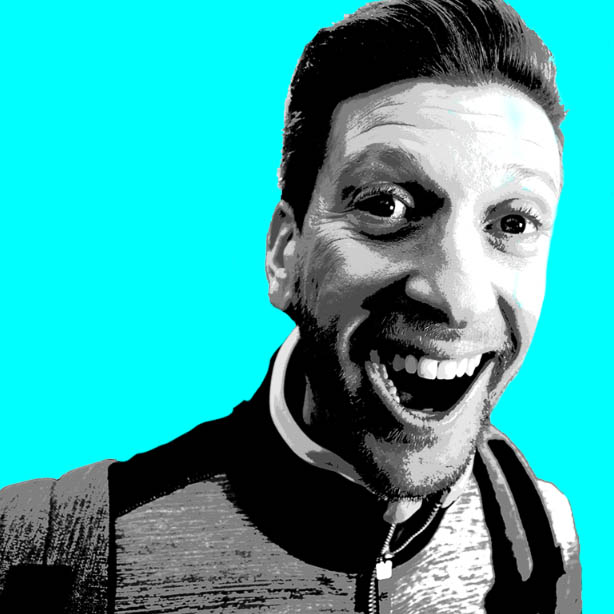 For us, Adam is the daily source of inspiration for our work, from product development to marketing. We asked Adam about his goals and motivation:
Adam: 
"Basically, it's always about making table tennis more popular and getting as many people as possible excited about this sport. The fun factor is the common denominator. I think table tennis can bring people together. With my creative nature, I can take people with me in the hall or in street table tennis. That guarantees these fascinating moments that my films tell about. Even if I seem a bit too edgy or trendy, of course, I get along well with the superstars. The Bobrow style is of course my trademark - and here I am completely on the same wavelength with andro ".