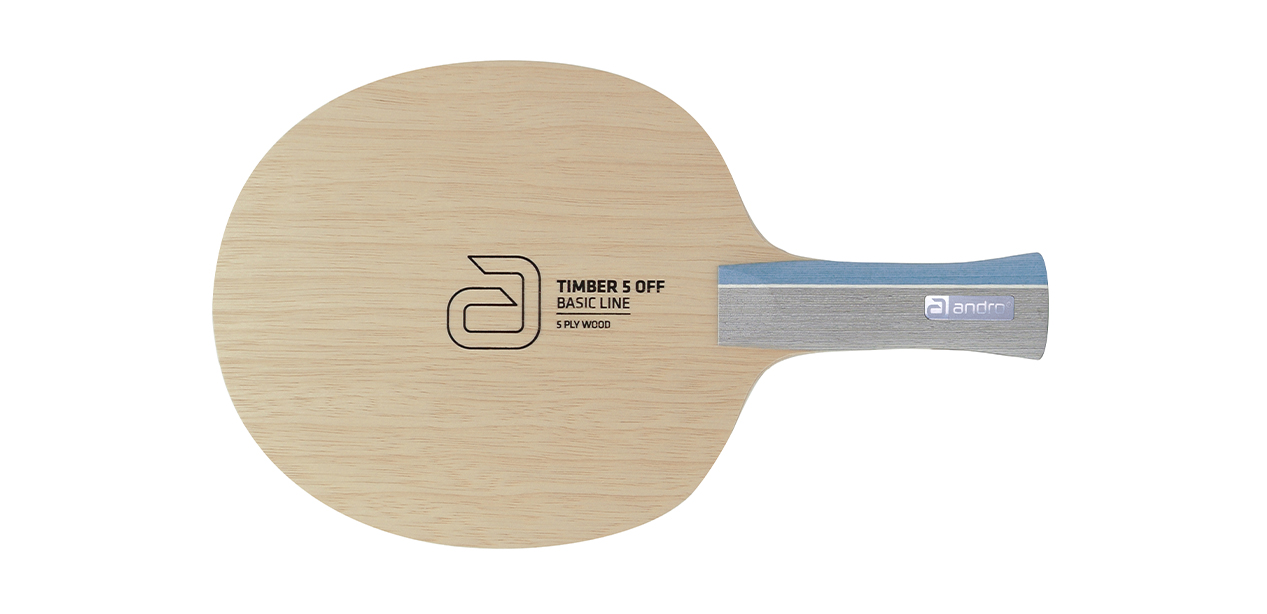 Basic Line
The TIMBER 5 without any frills! Five layers of wood for a straightforward offensive game.

Kiri, Ayous, Limba (outer ply) are used for the TIMBER 5 OFF construction.

The traditional structure supports a varied topspin game. The excellent feeling on the ball delivers confidence.

A strong blade for characters who want to set the game for themselves. Whatever it takes!
Technology
77 - 83
h 157, w 150 mm
5

ST 100 x 28 x 28 mm
FL 100 x 33 x 26 mm
AN 100 x 34 x 28 mm

6,3
23
ST 100 x 28 x 28 mm
FL 100 x 33 x 26 mm
AN 100 x 34 x 28 mm