Pure Wood
With our Timber series, we focus on the pure performance of natural wood and veneer structures. In terms of the veneer structure, we differentiate between 5 and 7 layers.
Timber 5
Timber 5 is the ideal to enter into the competition area, with moderate speed, but high control values, ​​thanks to maximum feel for the ball.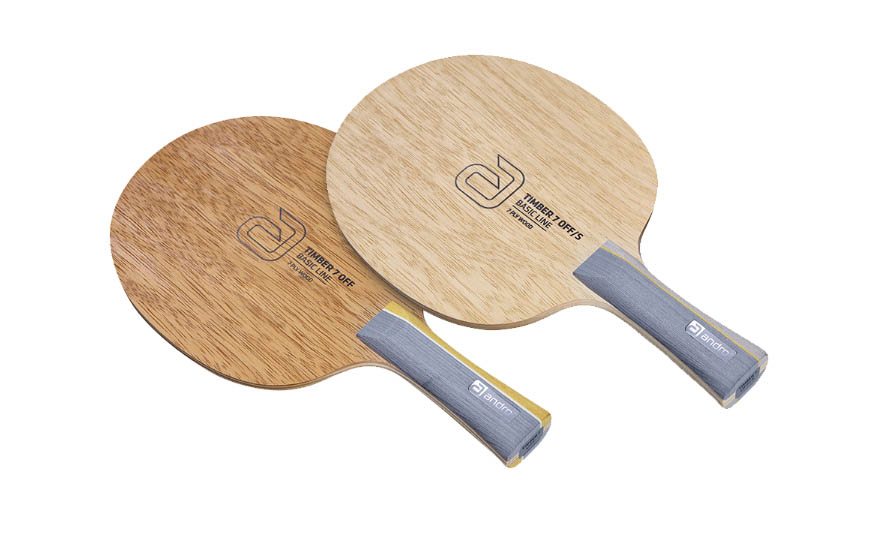 Timber 7
Timber 7 stands for more hardness and is the suitable alternative for variable topspin players for whom blades with synthetic intermediate layers are too direct and hard to attack.