Supreme Line
The synthetic fibre Voltema-Carbon is positioned under the outer veneer of the Synteliac VCO, which gives the blade more power and speed compared to the VCI version.
The moderate hardness of the green Voltema-Carbon fibre supports a playing system based mainly on topspins, variable in hardness and rotation.
First topspins on backspin are the speciality of the Synteliac VCO. The outer veneer of Koto and Voltema carbon exert pressure on the ball, while remaining veneers of Ayous and Kiri (core) provide the necessary feel for the ball.
No other blade delivers such a great feeling when you hit the ball perfectly. This gives you confidence and security for your next shots.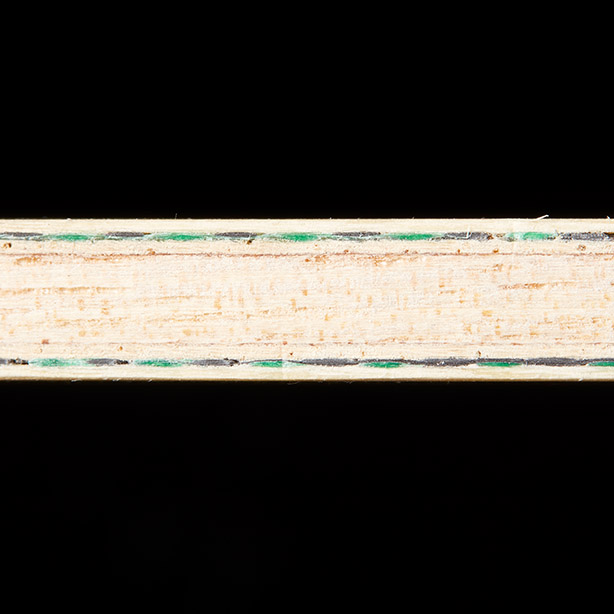 Technology
82 - 88
157 x 150 mm
5+2
Voltema-Carbon
ST 100,5 x 28 x 23 mm
CC 100,5 x 34 x 24,5 mm

5,7

ST 100,5 x 28 x 23 mm
CC 100,5 x 34 x 24,5 mm