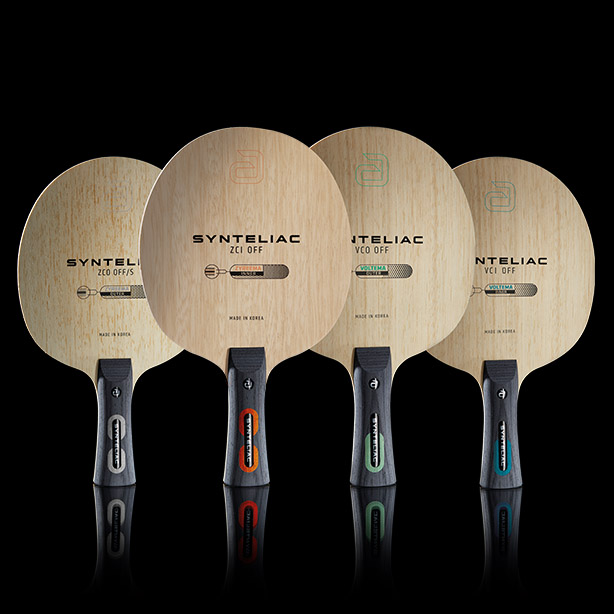 SPEED WINS!
Time - or reaction time - to be precise, is the all-important factor in winning points. The clearer and more unambiguous the feedback from the ball hit, the faster your reaction can be. These are exactly the vibration-reducing advantages of the new Synteliac's synthetic fibers. You will get the immediate feedback as to whether you have hit the ball correctly. Ergo, you are ready for the next shot faster.
The synthetic fibres ZYREEMA and VOLTEMA are among the most modern of their kind. ZYREEMA provides the blade a hard, crystal-clear feeling and huge speed reserves. VOLTEMA, on the other hand, provides moderate wood hardness, incredible feeling and a great balance between speed and control. In combination with Carbon they set new standards in the SYNTELIAC series.
The new andro SYNTELIAC technology intelligently combines the properties of synthetic fibres with the technical potential of state-of-the-art veneer processing. The special manufacturing process of the composite-wood-combination is done at lower temperatures than usual to fully preserve the properties of the wood veneers. The result: a new playing experience beyond previous carbon or synthetic woods.  Optimize your reaction time with crystal-clear response feedback and efficient vibration suppression and experience the sensory, almost intuitive feel of the ball with a maximum sweet spot.
VOLTEMA
Made out of liquid crystal polymers, VOLTEMA gives the blade a moderate hardness and distinctive feel. The VOLTEMA / CARBON layers feature a moderate blade hardness, incredible feeling and a great balance between speed and control. In combination with the perfectly tuned veneer structure the VOLTEMA compound sets a new standard for premium blades.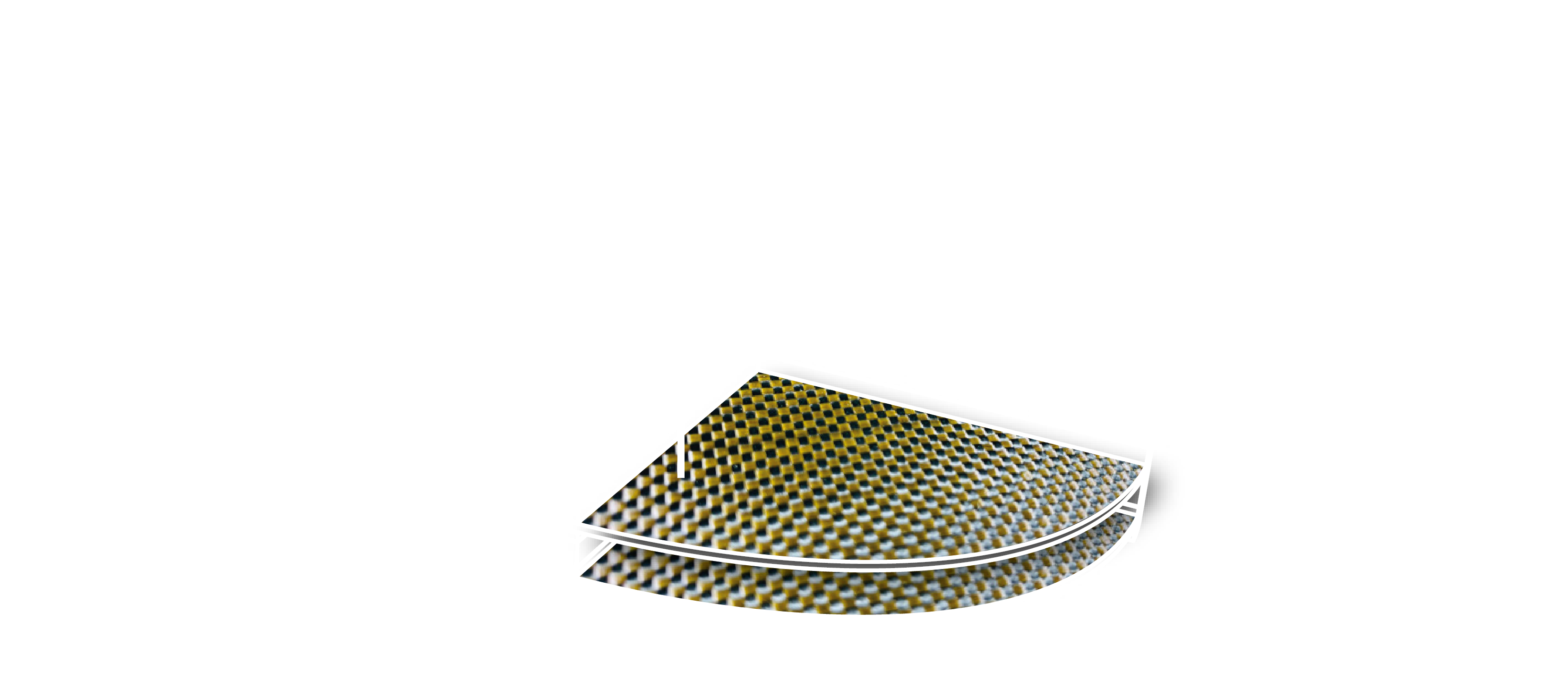 ZYREEMA
The fiber ZYREEMA consists of synthetic polymers and is known for being tear-proof. The ZYREEMA / CARBON layers provide a hard, crystal-clear touch and high speed properties. The strategically placed fibers guarantee maximum performance.